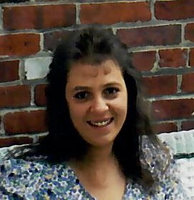 Sibylla E. Crane
Sibylla E. Crane, 55, of Lower Mt. Bethel Township, PA passed away peacefully on July 9, 2019 at St. Luke's Hospice in Bethlehem, PA.
Born on October 16, 1963 in Easton, PA., she was the daughter of John and Shirley Bisher Krauss.
Sibylla enjoyed gardening and flowers of all types, but mostly loved spending time with her family.
Surviving are her husband of 23 years Elmer Crane Jr.; four children, Cody Crane, Rebecca Crane, Jennifer Crane, and Joshua Altorfer; two brothers, John Krauss Jr. and Charles Krauss.
Online condolences are to be sent to www.MacFaddenFuneralHome.com
Private services are under the direction of MacFadden Funeral Home, Belvidere, NJ.
In lieu of flowers, contributions are to be made in Sibylla's memory to a charity of one's choice.