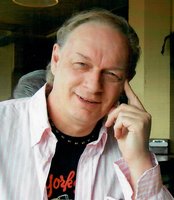 William M. "Bill" English
William M. English, 66, passed away during the night of January 17, 2021 at his home in White Township, NJ.
Bill was born in Paterson,NJ to William and Marion English into what would become a large and loving household.
He graduated from Hawthorne High School and worked as an Administrative Manager at Outsource 3000, since 2001.
Bill was an avid music lover and concert goer having attended hundreds throughout his life. He was the first to discover new performers and loved to share his discoveries. He was also a long-time supporter of Army athletics and their A Club, having been a fan for over 40 years. He held season tickets to Army Football and attended nearly every game during that 39 year period.
Bill is survived by his wife Aileen English; sons, Matthew and Christian; brothers, Bryan, Chris, and Patrick; a sister, Diane Mayer.
A Memorial Mass of Christian Burial will be celebrated 11:00 AM Friday, January 22, 2021 at St. Patrick R.C. Church, 327 Greenwich Street, Belvidere, NJ. Friends may gather from 9:30 AM to 10:30 AM Friday at MacFadden Funeral Home, Belvidere, NJ.
Memorial donations can be made in William's memory to Habitat for Humanity.
Please be considerate of COVID -19 precautions by wearing a mask and being mindful of social distancing.