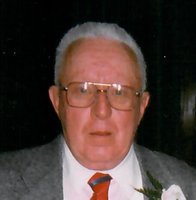 William E. Adelmann
William E. Adelmann, Ph.D., 94, of Knowlton Township, NJ, passed away on Sunday, May 9, 2021 at his home.
Born on June 29, 1926 in Newark, NJ, he was the son of the late Arthur and Gertrude (Schumann) Adelmann.
William graduated from West Side High School in Newark as Valedictorian in 1944 and attended Virginia Military Institute. During WWII he served with the Army Air Corps Medics. He graduated from Rutgers College of Pharmacy then studied at Rutgers Bureau of Biological Research, receiving his Ph.D. in Physiology and Biochemistry. He was the Chief Pharmacist at Muhlenberg Hospital in Plainfield, NJ until his retirement.
In addition to his parents, William was predeceased by his loving wife Edith; son, Roy; sister, Eleanor; brothers, Arthur and Ralph.
Surviving are his son, Harry and his wife Theresa; daughter, Joan; grandchildren, Heather, Travis and Juliane; great-grandchildren, Brody, Madison and Nathaniel.
Services are private under the direction of MacFadden Funeral Home, Belvidere, NJ.