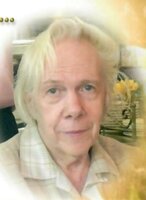 Gary Milton Burd
Gary M. Burd, 82, a lifelong resident of Belvidere, NJ, passed away at home on Tuesday, December 27, 2022. Born on January 28, 1940 in Phillipsburg, NJ, he was the son of the late William Frank Burd and Anna Kathryn Widenor Burd.
Gary graduated from Belvidere High School in 1958. He attended Wagner College in Staten Island and received his bachelor's degree from East Stroudsburg State College.
In his younger years, Gary briefly worked for the Delaware River Joint Toll Bridge Commission and then Easton National Bank and Trust Company, Easton, PA.
Gary was an avid baseball fan and especially enjoyed watching his favorite team, the New York Yankees.
He was a religious man and was a former member of the First Presbyterian Church in Belvidere.
In addition to his parents, Gary was predeceased by his brother, Franklin Burd. He leaves behind his lifelong friends, Russell Scott, Dale Wintermute, Larry Johnson, Fay Raub, and Donald Allen.
A private graveside service will be held at the Belvidere Cemetery.
Contributions are requested to be made in Gary's memory to the Belvidere Ambulance Corps.